Siren's Fury (The Storm Siren Trilogy #2) by Mary Weber
Publisher: Thomas Nelson / HarperCollins
Release Date: June 2nd 2015
Genre: Young Adult, Fantasy, Romance


"I thrust my hand toward the sky as my voice begs the Elemental inside me to waken and rise. But it's no use. The curse I've spent my entire life abhorring—the thing I trained so hard to control—no longer exists."
Nym has saved Faelen only to discover that Draewulf stole everything she valued. Now he's destroyed her Elemental storm-summoning ability as well.
When Nym sneaks off with a host of delegates to Bron, Lord Myles offers her the chance for a new kind of power and the whispered hope that it may do more than simply defeat the monster she loathes. But the secrets the Bron people have kept concealed, along with the horrors Draewulf has developed, may require more than simply harnessing a darker ability.
They may require who she is.
Set against the stark metallic backdrop of the Bron kingdom, Nym is faced with the chance to change the future.
Or was that Draewulf's plan for her all along?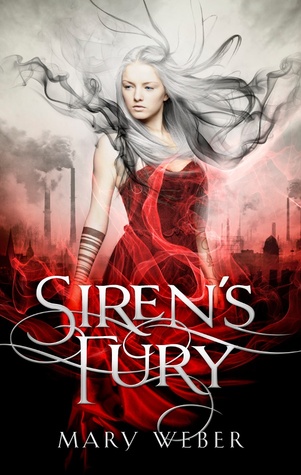 (photo by Sarah Kathleen Photography)
Hey there! Thanks for having me!!
When did you start writing?
About seven years ago! The best way I can explain it is that I went through this season of pausing on life for a bit. Like, I sort of just internally sat down and stared out the window for a few months... at the autumn leaves, at the sky, at the roads leading home. There was this feeling of being lost that I couldn't quite appease. I remember telling my husband, "I know who I am as a mom, a wife, worker, friend... but I can't seem to find
me
anymore. The girl in my soul." During that time I began to write as a way to find her and to explore her view of life and enjoy the beauty she sees in the souls of others. And then, I just never stopped. :0)
What makes you want to write?
Oh I love this question. :0) I'd say people. Especially the teens I work with. But also life. It's heartbursts and heartbreaks. As well as books, beautiful prose, nature. Being home in the country quiet or sharing an evening with friends. My children's belly laughter. My husband's goodness. Injustice. So much music. Oh . . . and Pinterest.
Who is your favourite character in Siren's Fury?
I'm tempted to say Rasha because she's such a great counter-balance for Nym, but I'm going to have to go with Lord Myles! He's such a weird blend of creepy and sexy and arrogance (he'd be great at parties obviously). But underneath it all he's like this little boy who wants to succeed so badly, even if his intentions are severely misguided.
How did you get the idea for Siren's Fury?
*laughs* I was writing the final chapter of Storm Siren and had NO idea where to take Book 2. It all just felt too…conventional. So on a whim one night (while making spaghetti because I'm deep like that), I decided to mess with the final pages of Storm Siren, which then resulted in opening up the "what ifs?" for Siren's Fury. It also ticked off one of my daughters and made the other laugh, so…it seemed like a win. ;0)
Well…I'm particularly fond of eating.
I also love hanging out with my husband and kids, and pretending I know anything about photography as well as reading, goofing off, laughing, and dancing around bonfires at the beach.
What is your favourite film?
Most definitely Babe (yes, the pig movie) because it makes me ugly cry EVERY SINGLE TIME!! Also, Lord of the Rings. Because it's Lord of the Rings.
What is your favourite TV show?
Okay, so I'm forever behind on shows due to a lack of TV (by choice). However, I'm a die-hard lover of Doctor Who, Sherlock, Psych, and The Last Airbender (cartoons).
But now I'm curious – what are YOUR favorite shows?? (Any recommends for me?!)
Jess's recommendations for Mary (there are so many but I'll keep it to five):
Game of Thrones, Breaking Bad, Luther, Life on Mars and Once Upon a Time :)
THANK YOU for having me!!!!!!! <3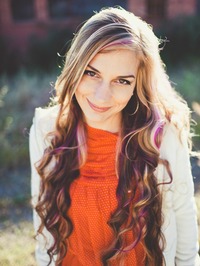 Mary Weber is a ridiculously uncoordinated girl plotting to take over make-believe worlds through books, handstands, and imaginary throwing knives. In her spare time, she feeds unicorns, sings 80's hairband songs to her three muggle children, and ogles her husband who looks strikingly like Wolverine. They live in California, which is perfect for stalking L.A. bands, Joss Whedon, and the ocean. Her debut YA fantasy novel, STORM SIREN, is available now in bookstores and online, and SIREN'S FURY (book 2 in the trilogy) will be out June, 2015 from TN HarperCollins.